The VICTORUPESI team gathered for the final event in Malmö.
For two days, we were in Malmö for the final meeting of our project. We discussed and prepared for the final steps with a focus on the project's impact and long-term sustainability.
VICTORUPESI is an occupational innovation project that uses technology to develop new pathways for employability and social inclusion for target groups that for various reasons are far away from the labor market.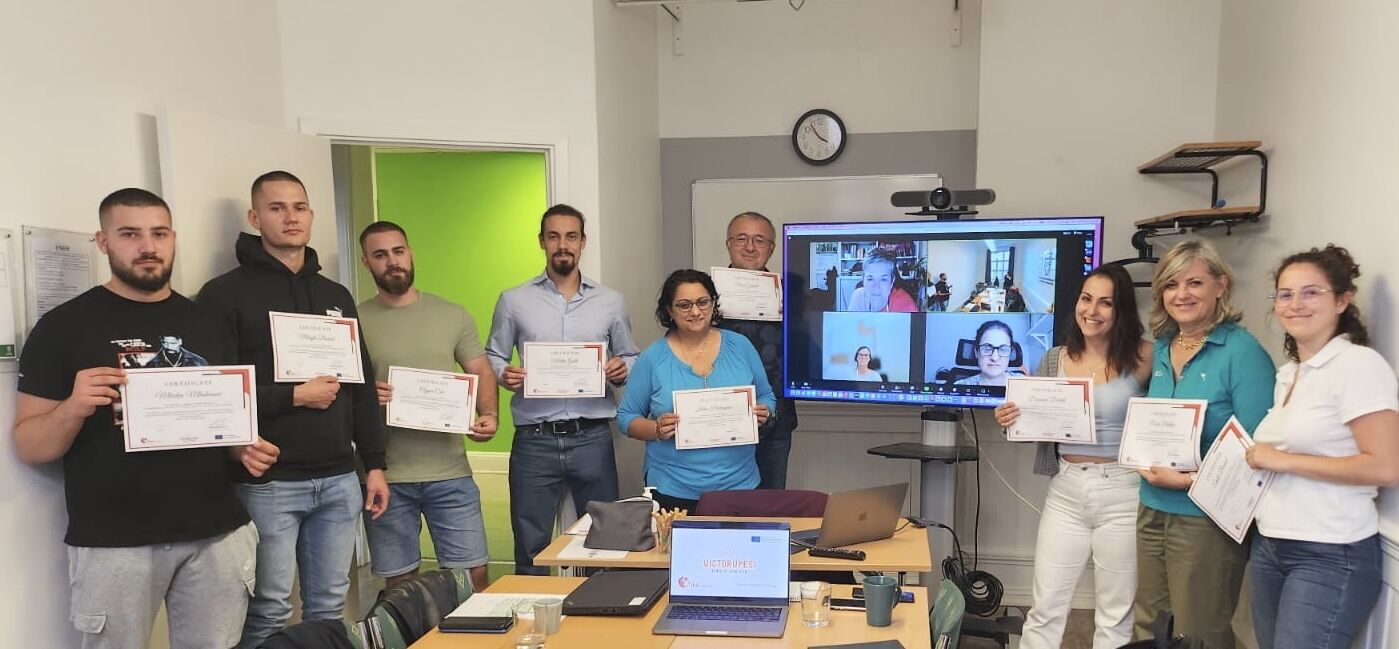 The project is a collaboration between IKF Malmö - Internationella Kvinnoföreningen - Sweden, Amurtel Romania & Biblioteca Judeteana "Panait Istrati" Braila - Romania, Fetico C&A Spain, OZARA Project Management Office- Slovenia, Edufons - Centar za celoživotno obrazovanje - Serbia and BES Cooperativa Sociale - bes4work - Italy and is funded by the European Commission.